At Georgia Roof LLC, we don't just build outstanding roofs for a competitive price. Our customers choose us (out of the 10,000+ roofing contractors in North Georgia) because our values are simply – and obviously – a cut above the rest. These value superlatives are not random buzzwords; they authentically represent the way we do business and constantly appear in our team discussions:
Experience –
The roofing industry is difficult and crowded; a contractor can be lucky to stay afloat for 18 months and many fail more quickly than that. Countless times, our customers tell us, "I tried to call the company that did the previous work, but they're out of business."
Georgia Roof is proud to enter its 8th year in business, and the company leadership has a combined 65 years of experience, having come from varied construction backgrounds.  Our lead installer has been building roofs like yours for over 30 years, and our service manager has been repairing roofs since the early 1980's. This allows you the peace of mind that only comes with knowing your project will not be a "lab experiment" for rookies trying to learn a trade.
Moreover, with the products we recommend, your build is covered with a factory-backed warranty for maximum protection that goes well beyond "labor" coverage. Our experience is real and makes all the difference in the projects we deliver. Our best-in-class warranties reflect our confidence that you'll likely never need to use them!
Integrity –
Part of being on the Georgia Roof team necessarily requires us to turn down opportunities. We've walked away from hundreds of thousands of dollars in sales volume during our company's history. We have no regrets about doing so, and will continue in the same manner as needed. The reason is simple: the project circumstances or customer expectations did not align with our principles. We've built our company reputation on a standard of integrity that is, quite frankly, exceptional.
Need an example? We never offer to "eat your deductible" (see this bulletin from the Georgia Commissioner of Insurance) because we're sticklers for avoiding insurance fraud. Instead, we add value to your insurance-funded project by upgrading the materials involved and/or expanding the scope of work to make sure we've maximized the claim's value.
Stewardship –
Our customers trust us with their time and their assets when they award a project to Georgia Roof. As such, we try our best to be careful stewards of that trust by treating your project and your property with the same respect we'd afford our own family. There are a handful of team members who are no longer with our company because they were, regrettably, not sufficiently concerned about being good stewards.
At Georgia Roof, we know you could have chosen anyone for your project – but since you chose us, we'll always strive to make you happy about your decision.
Georgia Roof is a Proud Member of the National Roofing Contractors Association
"Membership in NRCA is a mark of commitment and high achievement in the roofing industry." 
Josh Reaves
(Owner Operator)
It has been said that you have one chance to make the right impression, so when we carry out your project, we intend to do it right the first time! We will take the time to listen to your priorities and give your project our highest attention. I have been doing roofing work since my college days in the late 90's in Kentucky, and I learned that doing the job right the first time with the best materials is the right way to carry out any project. I look forward to getting to know you and serving you and your family to the best of my ability.
Yinet Navaro
(Customer Care Coordinator)
Construction is something I enjoy doing - it is a passion of mine! I love interacting with clients and helping them complete the exterior renovations of their home, which is their most significant and important investment. Our company's values (honesty, integrity, and stewardship) reflect in my transparency when I make recommendations to clients. Georgia Roof, LLC takes pride in the services that we deliver.
Sergio Kim
(Roof Repair Technician)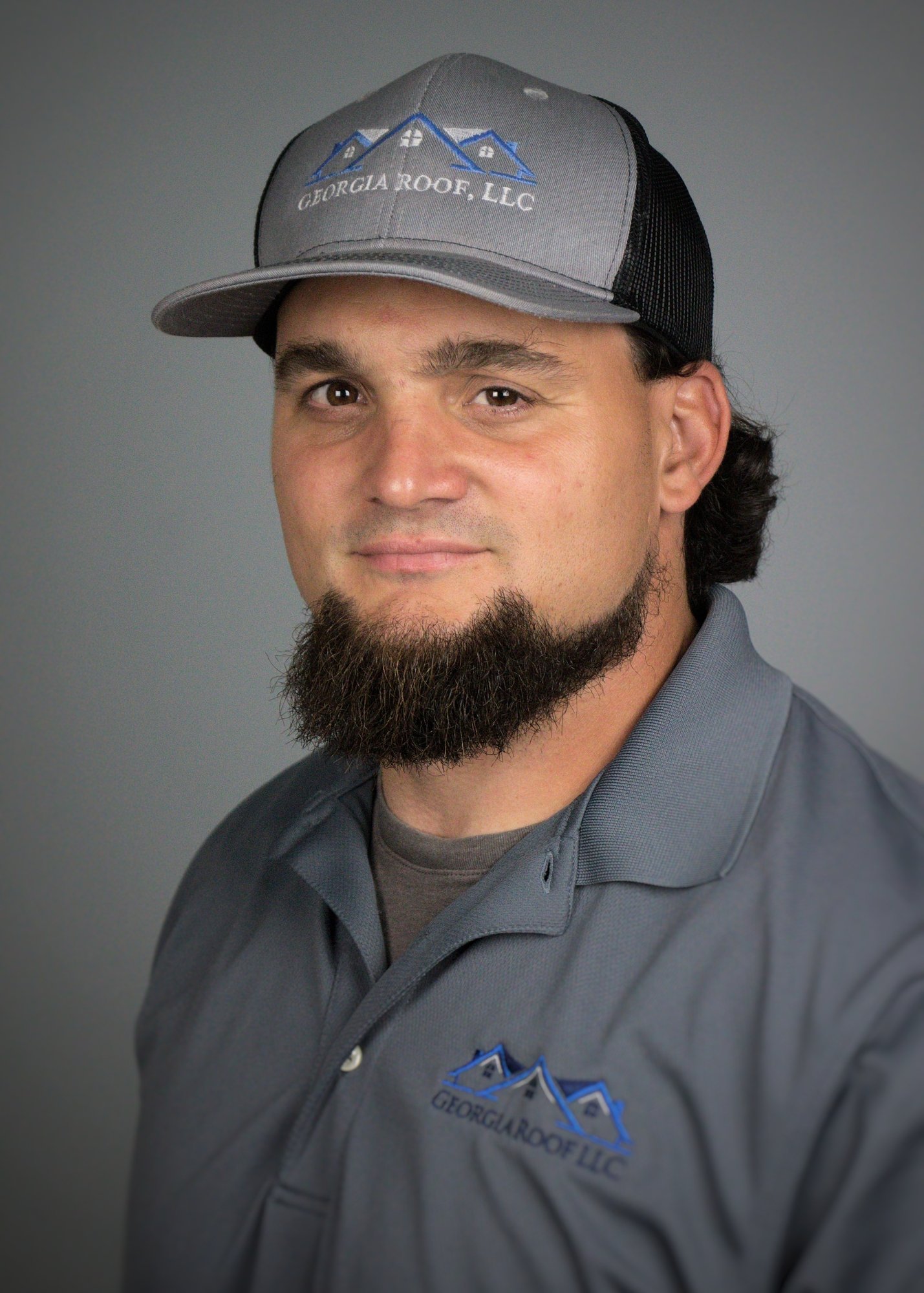 George Wilcox
(Operations Manager)
I'm a certified master shingle installer and have been in the construction industry since 2006 (previously specializing in commercial and residential cabinet building and installing). In my free time, I'm a family man that enjoys coaching my son in wrestling and being a part of all the sports my children participate in. I'm happily married and living in the Buford area.
Logan Sanders
(Project Advisor)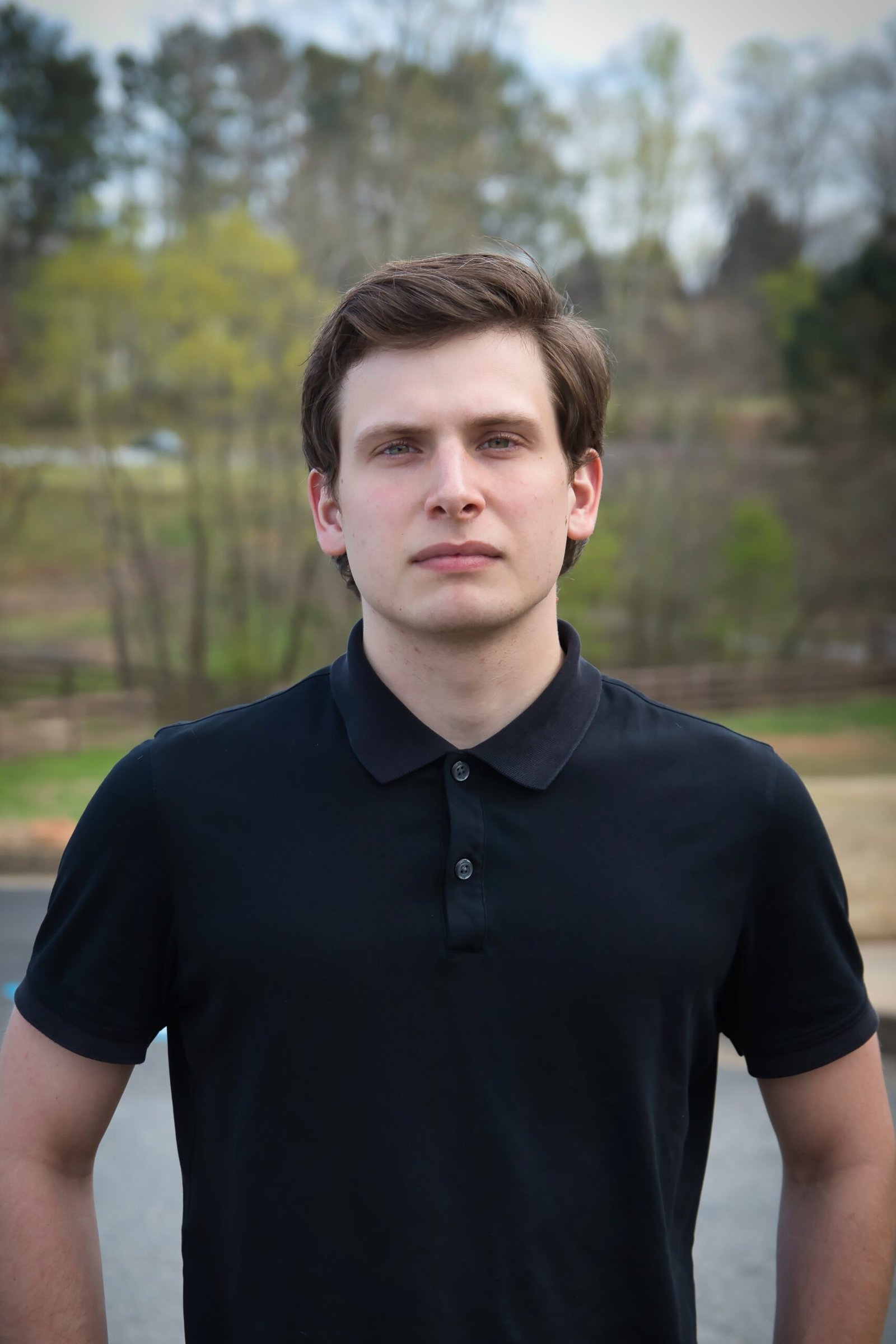 Matt Schmidt
(Project Advisor)
Joah Pearson
(Website and Social Media Manager)
We look forward to serving you!